I have been continuing my series of monoprints and have made some mini prints, image size 10 x 10cm. Have a look under the miniprint section to see the full set.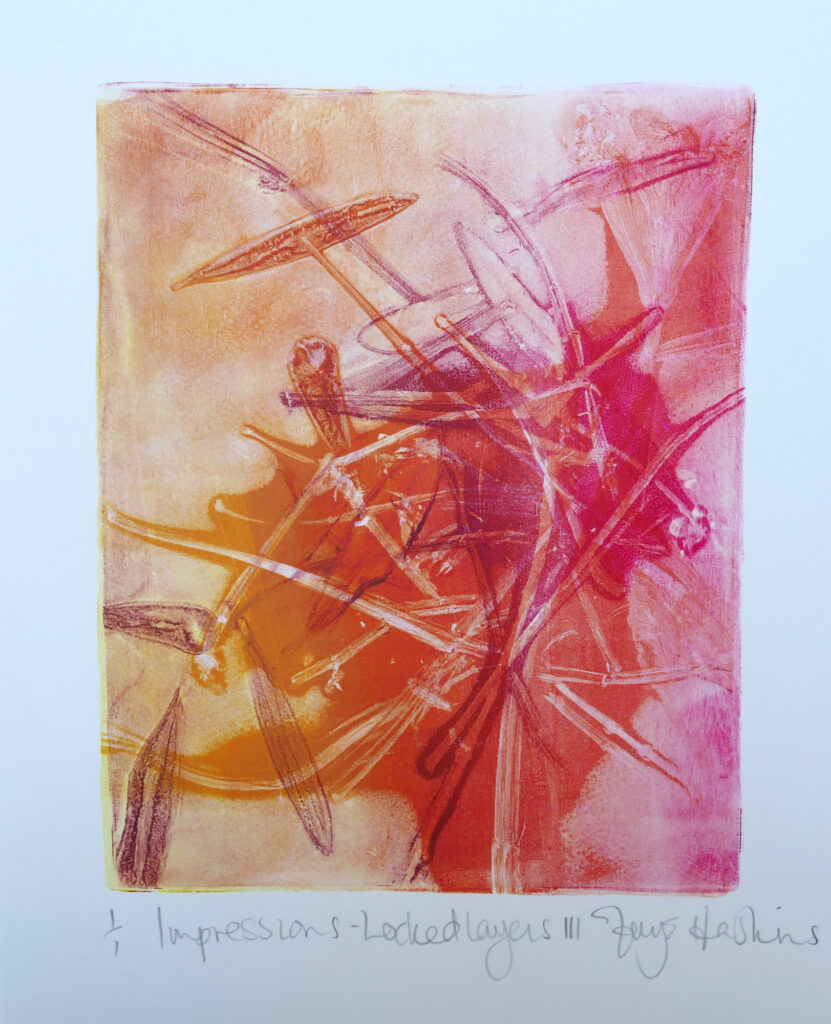 New Prints available to view on my Impressions page under printmaking.
Lockdown Art
These next 2 series of prints follow the same theme as the previous ones, which is to capture the precious and delicate life of the petals of dying flowers and to imortalise them, giving them another life. Although visually they are developing due to the process I use, the 2 series are very different. One is again heavily layered and more challenging to view, the other is again lighter and more ethereal than the first set, but unlike the original ones, these are layered and more abstracted. The colour use is more complex too. 
New Prints available to view on my Impressions page under printmaking.
Lockdown Art
The first set of 3, new prints, created during lockdown are dark, heavy and weighted down, with the forms becoming very abstracted. There are many layers, both obliterating and enhancing different elements. Layers of monoprint are overprinted on a base of cyanotype, both created from remnants of flowers that are delivered to me twice a month. Living in such an urban environment and unable to get my usual fix of the natural world, these flowers bring a small part of nature back into my life. As the petals start to fall and the flowers wilt, I give them another lease of life. I'm trying to rescue what is left of their precious existence, reflecting the experiences of so many during this current pandemic. The next series of 10  monoprints continue with the process of capturing the cycle of  the dying plants and immortalising them on paper. They are delicate, ethereal and dream like. They are trying hold onto the fragile life that is left.
I am very excited to be a part of setting up this exciting group, Arts Trail UK, who have launched their first virtual exhibtion.  Click here to enter and have a look at our fantastic selection of arts and crafts. 20 – 50% of all sales go to Age UK. Be sure to like our facebook and Instagram pages too.